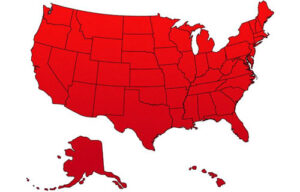 USA has been the most preferred choice of study for international students owing to its 4,000 accredited colleges and universities, which offer a wide range of programs to pursue bachelors or masters in USA. The country offers excellent support facilities for international students to study in USA. It's extremely flexible education system and a worldwide reputation of commitment to excellence draws students in huge numbers. The country has a vibrant diverse culture and its mixed society allows international students to integrate into the American life with ease. The USA is home to many different kinds of people from all over the world. As a result of the winning combination of a diverse population, the best brains in the world, high quality institutes and being home to the world's biggest metropolises, the USA may be your launch pad to an international career.
USA is said to be the best place to Live, Learn and grow, as people there are individualistic, and are passionate and practical about what they do. USA hosts the most international students in the world. It is said that 35% of the country's students come across the world to study in the USA, which creates a multicultural environment. Within the Universities, there are many student organizations, technical clubs, events and other extracurricular activities to help students develop their interpersonal skills, and expand their horizons. The university campuses are safe and encourage students to live independently, which, in turn, empowers students to face new experiences which helps facilitate their growth.
Why study in USA
The USA is considered as the go-to destination for education because of its world-renowned universities with a top-quality education system, and a variety of cultures the country has to offer. The United States is the number one and largest destination for international students seeking higher education overseas.
what makes U.S. higher education so popular in the world
World Class Institutes
America consistently holds the top spots for the best universities in the world, which says a lot about the quality of post-secondary education. At the undergraduate level, outstanding program options are available in conventional subjects as well as professional fields. At the Master's and Ph.D. level, students regularly get the opportunity to work with and learn from some of the finest researchers in the world. Those who study at American universities will be happy to know that their credentials will be universally recognized
Diversity of Education Opportunities
The U.S. higher education system has lots to offer every student. In most of the universities, the average class size is 15-20 students, which enables every student to attain individual attention and help them gain more practical oriented knowledge. The program structure lays equal emphasis on building a strong theoretical base along with importance on practical, employment-related skills.
Flexible study programs
The U.S. higher education system offers many course choices within a program and the opportunity to change majors or opt for multiple specializations. Flexibility of applying to different fields of study and a wide variety of Research-Centric Science and Technology Courses are the distinguishing features because of which aspirants strive to get admission in USA. In the USA, students have the flexibility to choose courses from other majors/departments according to their interests. STEM (Science, Technology, Engineering, Mathematics) Programs have 3 years of optional practical training (OPT) i.e, one could opt for 12 months plus 24 months of extension to stay back after masters
Cutting-Edge Technology
U.S. universities are world leaders in terms of technology and scientific techniques. As it is a technology leader and the centre for excellence for the day to day innovative and leading-edge technologies, it provides students with many opportunities to work with the best technology companies in the world. The emphasis is to acquaint students with the latest in the field of science, engineering and related fields. The end result is work-ready graduates with appropriate skills using the most recent technology.
Opportunity for Research, Assistantship and Training
For students who are ardent about research, USA is considered as the best place to study, as it has research-oriented education with a diverse range of undergraduate and graduate programs to study. At the graduate level students gain valuable experience in research and teaching through the many assistantship programs available. International students can receive financial assistance in the form of full or partial tuition waiver, research assistantships, teaching assistantships, graduate assistantships, paid internships or part-time work options. Students can apply for the Optional Practical Training (OPT) after graduation that allows them to work in their chosen field for 12-36 months after completion of course. The median salary range after a four-year degree in US is $ 61,000 reaching to $ 1, 20,700 at mid-career level.
Support for international students
The US is home to the world's largest number of international students, and to support this population, there are many resources in place that make studying in the USA as easy as possible.
Conversational, broad-based education 
The American curriculum emphasizes that students be well-rounded individuals so that they can learn life skills that are applicable to many professions and situations.
Unique culture 
The "American Dream" is a popular ideal in many countries, and the USA is the only place where you can try your best and reach it.
Earn While You Learn
Most of the universities in the country provide students with opportunities to earn while they learn by granting them assistantships within the campus, which helps students learn the skills and gain the practical knowledge that is often missing in the theoretical classes.
USA degree being a Globally Recognized degree, students can earn quite handsomely even after they learn by getting placed in some of the world's best companies
Be highly sought after by employers
More than 50% of undergraduates from American private universities immediately pursue postgraduate education, while 98% of the remainder secure positions in their chosen careers within six months of graduation." Obtaining an American degree is a signal to employers that you are a worthy candidate for their company.
Home to diverse ethnicities, highest number of top ranked universities and picturesque landscapes, the USA is truly a land of opportunities. Choosing to study in the USA offers you the Wonderful Avenue of growing academically, culturally and socially for more information please contact meridian local office.
Recent Selections & Updates
Test preparation we offer
Office Timings
(Monday to Saturday)
10:30 am to 8:00 pm (Sunday)
10:00 am to 12:30 pm
(Only with appointment)
Queries
merdidianstudies@gmail.com
Call us now
+91 9826331328
during office hours only